Practice Area:

Practice Management / Technology
Description
This webinar is designed to give you an overview of music copyright law concepts, but drills down when necessary to discuss specifics of topics like the sources of revenue songs can generate, among other pertinent areas.
This webinar covers the basics of music copyright law, including how to properly establish and register a copyright for music. You'll also explore the exclusive rights that come with a copyright and what those basic rights mean under federal law. The webinar will also discuss how the music industry has changed over the years and how that affects the law. Specific musical examples are used throughout the presentation to elaborate on the law.
Materials
| | | | |
| --- | --- | --- | --- |
| | An Overview of Music Copyright Law Using the Beatles as a Case Study – Webinar Materials (1.72 MB) | 23 Pages | Available after Purchase |
Faculty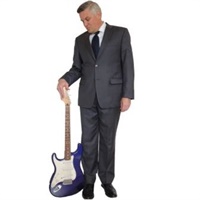 Rock n Roll Law
---
Jim Jesse has been an attorney for 24 years, and has been a full-time CLE presenter since 2013. He is the former General Counsel for Cool Music Network (THECOOLTV), which is a 24-hour music video television network.
Previously in private practice, he founded Rock N Roll Law to spread his passion for music law through his seminars.
He is also a singer/songwriter who has released two albums, is a member of BMI, and has run his own record label distributing his music. He has written songs for more than 30 years, and studied music history for nearly as long.
He is also the author of "The Music Copyright Law Manual" and the forthcoming "The Musician's Guide to Music Copyright Law."
Mr. Jesse consults and practices in areas regarding intellectual property, licensing and music law. He has drafted and reviewed hundreds of contracts from small barter deals to multi-million dollar ones.
---